DevOps CI/CD Engineer
Mobile Heartbeat - Waltham, Massachusetts
Job Code: 26839-13669
Full-time
Varies
For us, at Mobile Heartbeat™, improving the way clinical professionals communicate and collaborate is a calling. We're seeking talented, creative professionals who feel the same way.
Here you'll be part of a team that's passionate about building great solutions that empower our customers to do great things. You'll work in an environment that's energized by new ideas and fresh thinking. And we have fun doing it.
At Mobile Heartbeat, you'll be working with cutting edge technologies and having a direct impact on healthcare delivery in hospitals across the United States. Our MH-CURE product is used by nurses, doctors and other care providers across a range of hospitals, providing secure clinical communication, access to patient data and care teams as well as delivery of alerts and alarms.
We are expanding our DevOps team. We are looking for a talented DevOps Continuous Integration/Continuous Deployment (CI/CD) Engineer to help implement the future of our CI/CD environments. The candidate will be responsible for release management for all Mobile Heartbeat application components including iOS, Android, Web Desktop App, and Java server-side to Dev/QA environments.
This is an opportunity for you to have a real impact on the creation of our CI/CD platform and to work across many areas in the technology stack.
Responsibilities
Drive the architecture, design, and implementation of automated/continuous build, deploy, and release processes using integrated tools in the CI/CD pipeline like Git/Bitbucket, Bamboo for build and deploy, Artifactory, etc
Provide self-service tools to the Development and QA teams to support day-to-day requests
Expand the CI/CD pipeline to integrate with various quality assurance tools, including SonarQube, Black Duck, App Scan, Checkmarx SAST, etc.
Provide self-service tools to our Operations team to release iOS and Android applications to the iOS App Store and Google Play Store for our customers
Be an active participant in change. Seek to understand and move your way through transitions in a positive way that benefits the company and yourself
Required skills, Education and Experience
Bachelor's degree or higher in Computer Science or related field or equivalent experience
A minimum of 4 years implementing CI/CD Framework and Release Engineering
A minimum of 3 years writing tools in a programming language. Python is preferred
A minimum of 2 years with Powershell scripting
Experience with building Java server applications using Gradle
Experience with building iOS and Android applications using Fastlane or similar
Experience with development tools like Bamboo, Jenkins, git/Bitbucket, or similar
Experience deploying to Windows environments
Experience with deploying to Cloud Environments like Azure, AWS, or similar. Azure is preferred
Experience with relational databases. MS SQL Server is a plus
Experience with creating a self-service workflow through a Chatbot is desired. Errbot is preferred
Excellent interpersonal, listening, written, and verbal skills
Strong attention to detail, ability to multi-task, prioritize, and problem solve
Solid organizational and analytical skills
Beneficial Skills and Experience
Experience with configuration management tools like Salt, Ansible, or Chef. Salt is preferred
Experience using Agile/Scrum development methodologies

Job location: Waltham, MA



Last Edited: 12/12/2018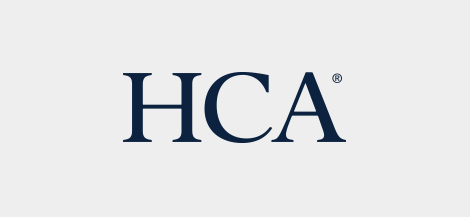 HCA is committed to the care and improvement of human life and strives to deliver high quality, cost effective healthcare in the communities we serve.
Learn more about HCA