Solutions Engineer
Mobile Heartbeat - Waltham, Massachusetts
Job Code: 26839-13668
Full-time
Varies
For us, at Mobile Heartbeat™ improving the way clinical professionals communicate and collaborate is a calling. We're seeking talented, creative professionals who feel the same way.
Here you'll be part of a team that's passionate about building great solutions that empower our customers to do great things. You'll work in an environment that's energized by new ideas and fresh thinking. And we have fun doing it.
At Mobile Heartbeat, you'll be working with cutting edge technologies and having a direct impact on healthcare delivery in hospitals across the United States. Our MH-CURE product is used by nurses, doctors and other care providers across a range of hospitals, providing secure clinical communication, access to patient data and care teams as well as delivery of alerts and alarms.
In this role, the Solutions Engineer works across named customer accounts providing technical thought leadership, support, planning and optimization for the Mobile Heartbeat platform and products. A combination of technical aptitude, analytical skills, problem solving, excellent communication skills and drive to help the customer are critical to success in this role.
The Solutions Engineer reports to the VP of Technical Solutions & Support.
Responsibilities:
Work with named customer accounts on all technical matters including system architecture design, installs, updates, maintenance, configuration and optimization
Work closely with other internal teams, particularly the project management and clinical team to ensure that customer expectations are met and exceeded
Become a product expert, understanding the interrelationships of MH-CURE software, device operating software, the environment in which the product operates, and the workflows desired by the customer
Oversee technical support at named accounts, providing a point of escalation for any customer issues
Provide internal feedback for process improvement. Create tools, scripts and/or programs to support this objective
Ensure that internal and customer change control processes are followed diligently
Work directly on customer issues, applying product and technical knowledge effectively to resolve problems
Required Skills, Education and Experience:
3+ years of related professional experience
College level education
Ability to effectively execute multiple tasks with competing priorities
Comfortable working in an interrupt-driven environment
Professional communication skills, able to customize message appropriately depending on audience, including customers and internal stakeholders
Strong organizational skills, able to co-ordinate complex projects involving multiple parties, interrelated issues and demanding timelines
Available to work normal office hours at the Mobile Heartbeat office in Waltham, MA
Able to work flexible hours including late nights and early mornings when required
Beneficial Skills and Experience:
Computer Science, IT or software engineering background
Strong understanding of the basics of networking
Familiarity with ongoing developments in IT & the latest technologies
Familiarity with the Software Development Lifecycle (SDLC) and experience deploying complex software in enterprise environments
Familiarity with Enterprise IT systems involving concepts such as horizontal scaling, high availability and disaster recovery
Understanding of Microsoft SQL Server and SQL query language
Understanding of WiFi for mobility, including protocols such as 802.11r, 802.11, 802.11v and iOS Fastlane
Familiarity with other technologies and protocols used by MH, including but not limited to VoIP (Cisco UCM, Asterisk, SIP, RTP), XMPP, HL7 (ADT, Labs), WCTP, TAP, SNPP
Familiarity with tools and products used by MH, including but not limited to Atlassian JIRA and Confluence, Microsoft Windows Server, iPhone, Android.
Ability to code is not required
Last Edited: 02/20/2019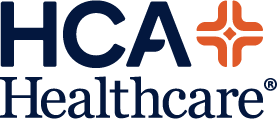 HCA is committed to the care and improvement of human life and strives to deliver high quality, cost effective healthcare in the communities we serve.
Learn more about HCA