Senior Java Software Engineer
Mobile Heartbeat - Waltham, Massachusetts
Job Code: 26839-12891
Full-time
Varies
For us, at Mobile Heartbeat™ improving the way clinical professionals communicate and collaborate is a calling. We're seeking talented, creative professionals who feel the same way.
Here you'll be part of a team that's passionate about building great solutions that empower our customers to do great things. You'll work in an environment that's energized by new ideas and fresh thinking. And we have fun doing it.
At Mobile Heartbeat, you'll be working with cutting edge technologies and having a direct impact on healthcare delivery in hospitals across the United States. Our MH-CURE product is used by nurses, doctors and other care providers across a range of hospitals, providing secure clinical communication, access to patient data and care teams as well as delivery of alerts and alarms.
The Senior Java Software Engineer is responsible for building high-quality code that conforms to the technical design provided by a Technical Lead. In this role, you will work closely with Technical Leads and Product Managers to ensure that their code meets business requirements and be passionate about designing, coding, and testing software.
Responsibilities
Design, document, and write code to technical specifications with moderate supervision
Work closely with Product Managers to define product requirements
Collaborate with QA to ensure proper testing of code
Help customer support and operations troubleshoot production issues
Responsible for fixing bugs and writing feature enhancements
Providing sound, informed estimates for development tasks
Mentor junior engineers
Required Skills, Education and Experience
Bachelor's degree or higher in Computer Science or related field or equivalent experience
5+ years of relevant experience in the design, development, documentation, and deployment of scalable web applications using Java
3+ years of relevant experience with writing code to interact with relational databases
1+ years of relevant experience creating REST web services
1+ years of relevant experience with mobile application development (Android or iOS) is strongly desired
Experience with creating user interfaces for web applications
Experience with MS SQL Server is a plus
Experience writing Java unit tests with Junit or TestNG is a plus
Experience using Agile/Scrum development methodologies
Strong understanding of and experience with all stages of software development lifecycle, including requirements analysis, design, development, integration, verification, deployment, and sustainment
Excellent interpersonal, listening, written, and verbal skills
Strong attention to detail, ability to multi-task, prioritize, and problem solve
Solid organizational and analytical skills



Job Location
Waltham, Massachusetts, United States

Position Type

Full-Time/Regular



Last Edited: 11/30/2018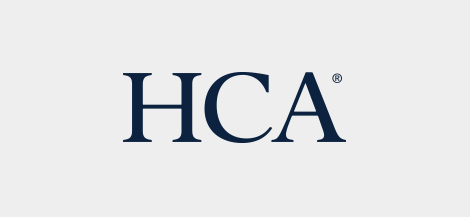 HCA is committed to the care and improvement of human life and strives to deliver high quality, cost effective healthcare in the communities we serve.
Learn more about HCA