Data Analyst
Mobile Heartbeat - Waltham, Massachusetts
Job Code: 26839-13911
Full-time
Varies
For us, at Mobile Heartbeat™ improving the way clinical professionals communicate and collaborate is a calling. We're seeking talented, creative professionals who feel the same way.
Here you'll be part of a team that's passionate about building great solutions that empower our customers to do great things. You'll work in an environment that's energized by new ideas and fresh thinking. And we have fun doing it.
At Mobile Heartbeat, you'll be working with cutting edge technologies and having a direct impact on healthcare delivery in hospitals across the United States. Our MH-CURE product is used by nurses, doctors and other care providers across a range of hospitals, providing secure clinical communication, access to patient data and care teams as well as delivery of alerts and alarms.
In this role, the Data Analyst oversees the collection, collation, interpretation and leveraging of the data that we collect with our product and within our organization. At Mobile Heartbeat, we believe that data should be used to gain insight into the workings of healthcare systems and then drive efficiency and improvement within those systems – and ultimately drive improved patient outcomes. A combination of technical aptitude, analytical skills, curiosity, excellent communication skills and genuine drive to improve our data analysis to help the customer and the business are critical to success in this role.
The Data Analyst reports to the VP of Technical Solutions & Support.
Responsibilities
Collect and collate ad-hoc data as needed
Present data in clear and meaningful ways to be consumed by multiple audiences, both internal and external
Develop a clear understanding of the data and how it relates to the use of the product and drives value to the customer
Identify additional data points that should be captured
Lead efforts to automate data collection processes
Constantly analyze data to identify trends and patterns
Train others in the use of data analysis tools
Review the tools we use for data capture and recommend enhancements and improvements where appropriate
Collaborate closely with data analysis stakeholders including product development and customer-facing teams
Ensure that HIPAA compliance and PHI protection is always observed during data activities
Required Skills, Education and Experience
1+ years of experience in a similar role
College level education
Strong math skills (e.g. statistics and Algebra)
Ability to effectively execute multiple tasks with competing priorities.
Comfortable working in an interrupt-driven environment
Professional communication skills, able to customize message appropriately depending on audience, including customers and internal stakeholders
Available to work normal office hours at the Mobile Heartbeat office in Waltham, MA
Beneficial Skills and Experience
Computer Science, IT or software engineering background or experience.
Experience with the following technologies that we currently use:

SQL Server & SQL Query Language
Tableau
Microsoft Excel

Familiarity with Machine Learning and Natural Language Processing (NLP)
Experience working with and creating data architectures
Drive to learn and master new technologies and techniques as the market develops
Creativity, imagination, and initiative
Job Location
Waltham, Massachusetts, United States
Position Type
Full-Time/Regular
Last Edited: 01/28/2019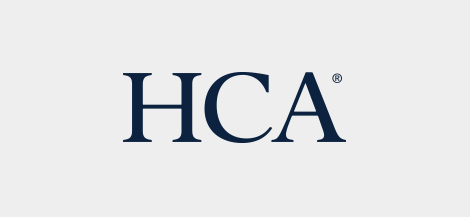 HCA is committed to the care and improvement of human life and strives to deliver high quality, cost effective healthcare in the communities we serve.
Learn more about HCA